At a Glance
Location:
Lobelia Lane
DeWitt, MI 48820
Price Range:
Starting from $330,000
Schools:
Fuerstenau (K)
Schavey Road Elem. (1-2)
Scott Elementary (3-4)
Herbison Woods (5-6)
DeWitt Junior High (7-8)
DeWitt High (9-12)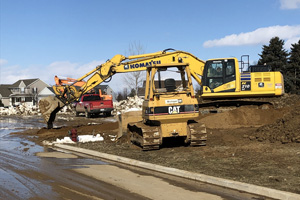 For many of you who have been waiting for a subsequent phase to Wildflower condominiums, you are now in luck.
"We began pushing the continuation of the street through last week" stated Duff Schroeder, Schroeder Homes. "There are many people excited to see this development, as it opens up a range of additional possibilities for those who have been waiting for one of our extremely popular condominium homes."
"Once we complete the curb and gutter we will finish the road. That will open up several sites to build our popular, Calypso, Marigoid and Sorrel plans." stated Schroeder. "The condos have been wildly popular, and every time we add a new phase, we sell through them quickly."
Tucked gracefully into the rolling hills surrounding Wildflower Meadows, this maintenance-free lifestyle provides you convenience as well as the security of living in DeWitt, a terrific community with a sense of independence, just like you.
Featured Homes
1188 Wineleaf Lane — FOR SALE 1190 Wineleaf Lane… More Details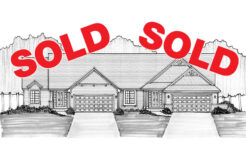 1194 Wineleaf Lane — FOR SALE 1192 Wineleaf Lane… More Details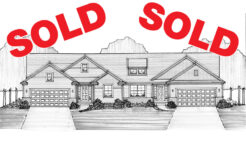 1193 Wineleaf Lane — SOLD 1195 Wineleaf Lane —… More Details